Becca's Story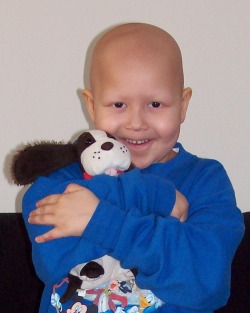 Becca was just 5 years old when she was diagnosed with Ewing's Sarcoma, a rare bone cancer.

She was a happy, energetic little girl, dancing, singing, and playing princess.

Her childhood, as she knew it, ended abruptly when we took her to the doctor because her leg hurt.
Never did we imagine that our little girl would be diagnosed with cancer.
Becca spent the next 2 ½ years of her short life in and out of the hospital.

She went through 8 rounds of chemo, the amputation of her leg, and 2 stem cell transplants.

Complications from the 2nd transplant took her life.
Becca inspired many during her numbered days.

Her response to losing her leg was, "I'm sad I had to lose my leg, but I'm not going to let anything slow me down."

And, she didn't!

Becca found whatever childhood she could playing with her dolls, doing artwork, watching movies, and running around outside with her "new" leg, whenever she could.

All the while, she taught us through her beautiful spirit and profound wisdom.

"I'm happy and I'm sad sometimes.

But, I prefer being happy."
Most important to Becca was helping other kids with cancer.

When her days were near their end, she asked us to continue that work.

We ask you to help us fulfill Becca's dreams.
---